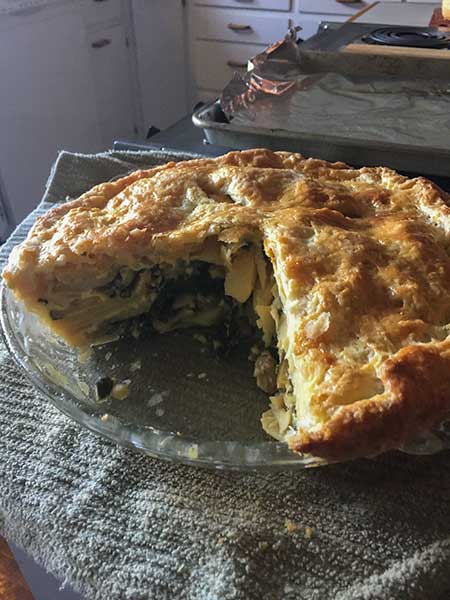 My sister was staying with us and she found this article with this recipe in the paper (we still get a newspaper) and she set it aside to see what I would think of it.
She and my husband guessed that I would throw a fit about a apple pie with chard and cheese. Instead, I decided it was interesting and worth a try.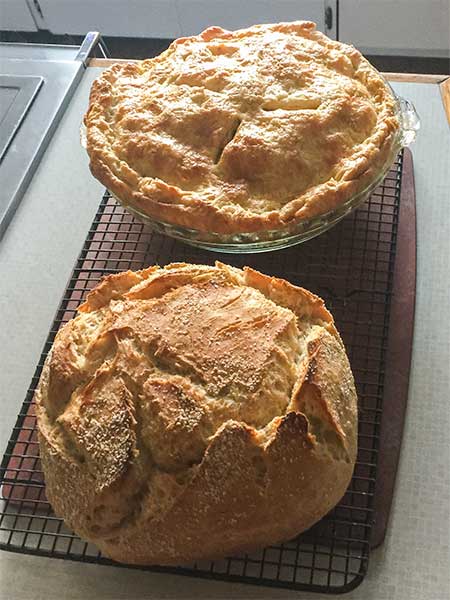 This is the second time I've made it. The recipe is a pain but the results so worth it. I eliminate the powdered sugar and serve it as a main dish. I use a sour cream pie crust — I can't find a good recipe to link to, but mostly butter and again, no sugar.
Pie is my favorite food and I keep vowing to find more interesting recipes to try. I need to look for the next new thing.
I also made bread. I haven't been baking because of other projects including Crooked Rock Book #2 so I made up for it this weekend with the pie, bread and chocolate chip cookies.
Book is coming together. Still aiming for the end of summer.