Book 1 Audiobook
Book 1 is available as a digitally narrated audiobook via the Apple Books app:
Crooked Rocks Braves
Book 4 of the Crooked Rock Urban Indian Center Series
Kindle | Nook | Apple | Kobo | Paperback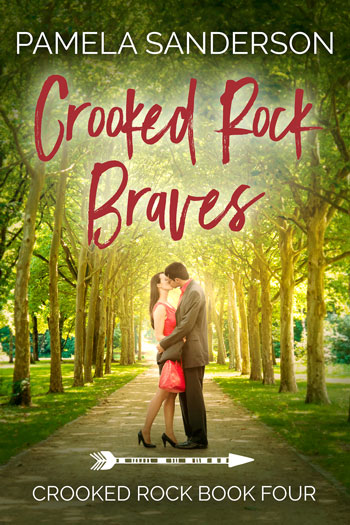 Linda and Arnie are the should have been that never happened.
Linda Bird has poured her heart into building a community for Indians in the city, but the setbacks keep coming and her supporters are losing faith. In college, Arnie Jackson was a sexy-but-aggravating rival. Now she needs his help if Crooked Rock is going to succeed. Turns out he's still sexy, he's still aggravating, and she's never gotten over him.
Arnie has dealt with every challenge Indian Country has thrown at him, but nothing could have prepared him for the accusations that bring his leadership into question. Linda has been his most loyal friend—equal parts stubborn and dazzling—and she's the only one he trusts to help him through this crisis.
They have always been right for each other, but it's never been the right time—until now.

If you somehow managed to make it this far and you haven't read any of the other books — this isn't a stand alone. You'll enjoy it more if you read the other books first. Links and blurbs here.
Free prequel short story about Linda and Arnie in college: Not Your Mascot pdf | mobi | epub
Book 1 was a Dear Author Recommended Read It's only a buck. Here's a sample chapter to see if the style works for you: Book One: Heartbeat Braves
What readers are readers saying about earlier books?
"Not bad." — Pam's mom
"Still haven't had time to read one." — Pam's sister, Erin.
"I kept reading because I love the characters." — Pam's friend, Kira.
"I love these people." —  Pam's friend, Maggie.
"The first kiss scene is PERFECT." — Pam's cousin, Jennifer.