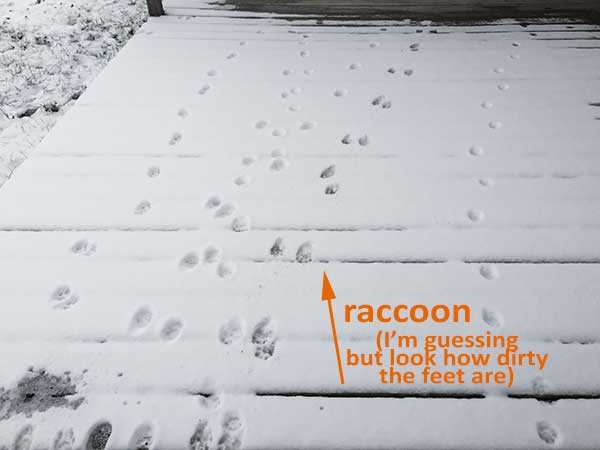 Here are critter tracks across the back deck. They all look like kitties except for one. We have no pets. We do have raccoons and opossums wandering through our yard.
The big news of the week is that Heartbeat Braves received a *Recommended Read* review from Jayne at Dear Author.
I knew there was a reason I still hadn't worked on my best of list for this year and this book is it. Yep, it's going on it for a number of reasons but I'll cut to the chase and say it's one of the best overall books I've read this year.
–Jayne at Dear Author.
Self-publishing is personally satisfying but it's tough to find readers and I appreciate Jayne giving the book a chance. I am thrilled that she liked it.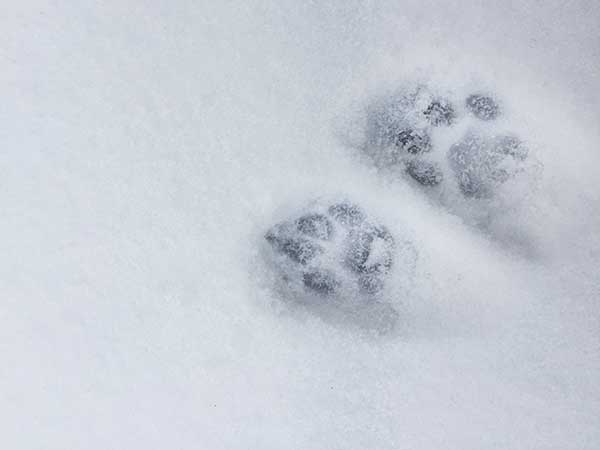 Now look at this cute kitty print, all clean and delicate.
Meanwhile, I am hammering away on Book 2. I also have a prequel story about Arnie and Linda in college that's going to be a freebie with the newsletter. Luckily, I have a little extra time off for the holidays so in between family time and cookie time, I hope to get a bunch of work done.