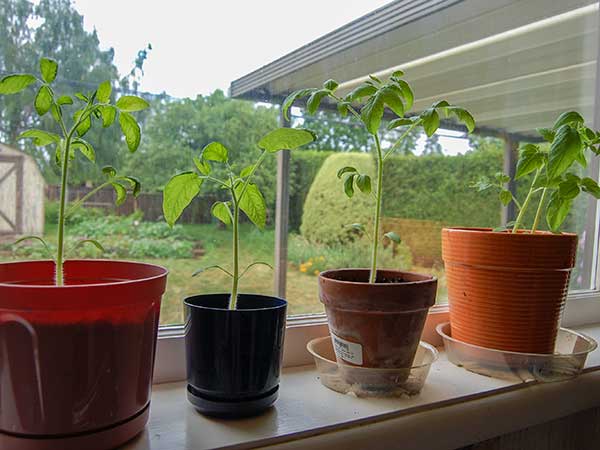 Tomatoes on the sill before they went into the yard.
I'm always reading these tips and thinking: that's a tip? I do that all the time. I didn't know it was a tip.
Here's a tip: if you need to freshen up your bathroom but you're too lazy to clean it. Spray a little Mrs. Meyers on a paper towel and run it over your surfaces real quick. Technically, it counts as cleaning, and it makes everything smell fresh. (At least to me. I once used Mrs. M to clean a counter in the break room at the office. Colleague said: "What smells in here?")
I wish I had a dollar for every "this cleaning tip will never fail" that totally failed. My bathtub is enamel and has mineral build up from the water. I have tried one "will not fail" tip after the other. I'm afraid to get too crazy because I don't want to wreck the finish. Some of the tips emphasize that you need some elbow grease, as if my failure is not scrubbing hard enough. I can do elbow grease.
I read one tip that said to keep your tub in good shape you should rinse it out and dry it after each use.
I'm all for taking good care of my things but on the weekdays I'm lucky to perform basic hygiene and get out the door on time. I can't worry about my shower getting special treatment.