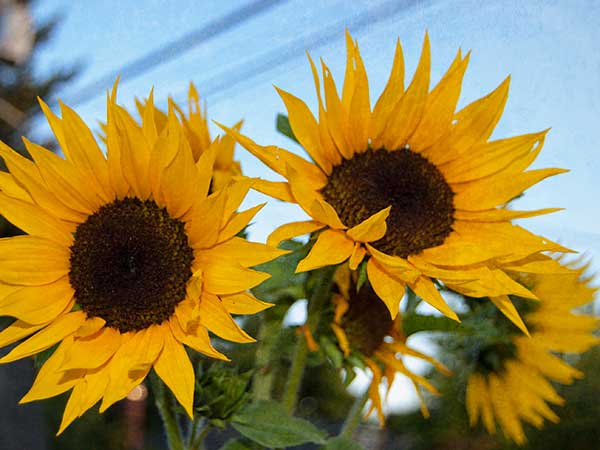 If you'd like to be in the running for a free paperback of Lovesick Braves, click over to Goodreads and enter the giveaway.
This is an early view of the sunflowers. They are now all dried up and I keep thinking it's time to pull them up but every time I look back there, I see birds going to town. The dead sunflowers remain for now.
Right now I'm on track to have Book #3 Still Untitled out in May 2018.
Back to work.