Someone needs classes on foods photography.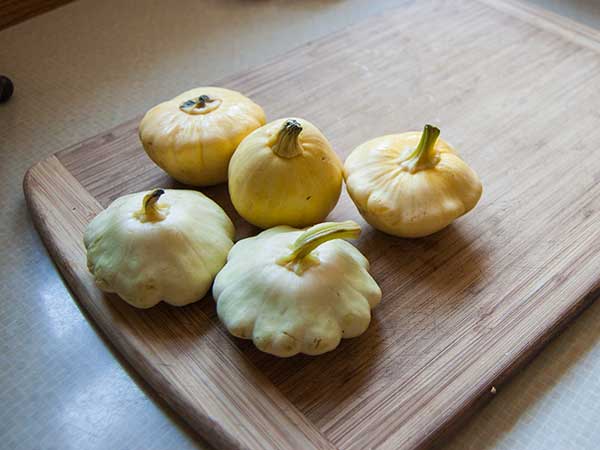 This is a recipe I found in a cookbook or magazine at my mom's. I thought I had the original source but I can't find it so this will be my adaptation. I thought I had a lot more squash but this was the last of it. When I was in CA visiting family people gave me huge bags of squash to bring home.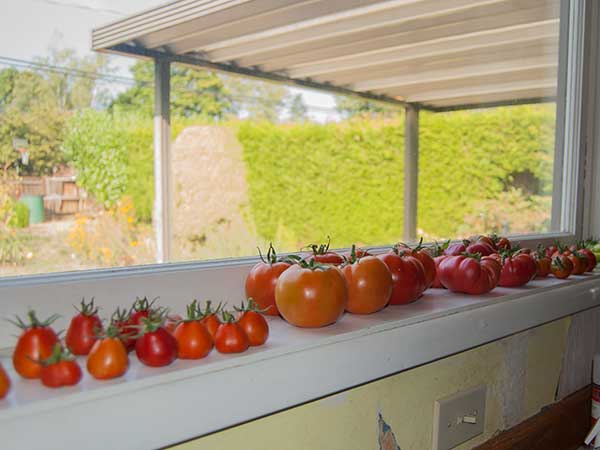 This is my best tomato crop in eons. I've already harvested more than I've had in the last 3 years and there are tons more on the way. Lesson learned: get plants that were made to grow in your area.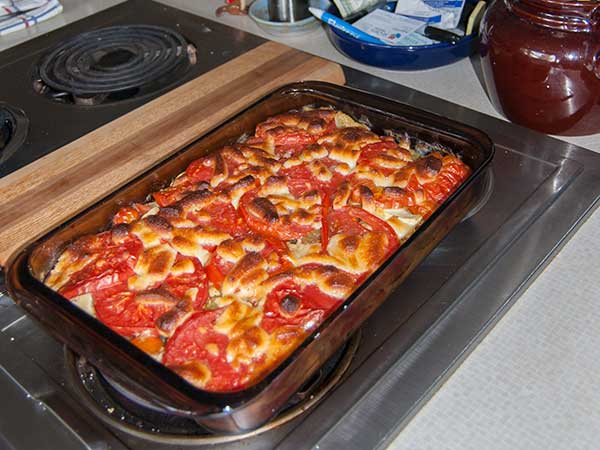 Here's the finished product which looks terrible. Sorry! It's delicious. If you like vegetables, this is a keeper. Also if you're the kind of cook who likes precise instructions, this will be a disappointment.
End of Summer Vegetable Bake
1-2 onions, thinly sliced
Selection of zucchini and/or squash that you're trying to get rid of, thinly sliced. Tossed with olive oil and thyme.
Selection of tomatoes that you're trying to get rid, thinly sliced OR 14 oz. can of fire-roasted tomatoes
7 oz. can of fire roasted green chiles
Half a loaf of cotija cheese or any cheese that turns your crank, grated or cubed or crumbled.
Cook in large lasagna type pan unless you're making a small version. Then use small lasagna type pan.
Saute onions in oil until limp and a little bit brown. Spread in the bottom of your dish.
Spread squash in a layer over the onions.
If you're using the canned tomatoes: combine with the green chiles, drain a little bit, and spread over the squash.
If you're using fresh, spread the chiles around and then layer the sliced tomatoes.
Finally, spread the cheese over the top. Bake at 375 for an hour to 75 minutes and let cool for a bit before you serve.
The first time I made it I was worried because the cheese turned so brown but it tasted amazing. Great as leftovers, too.
It's a very adaptable recipe. I've used every kind of cheese depending on what I had on hand. The original recipe doesn't use the green chiles and uses Parmesan. You can use a couple of cans of Rotel instead of the tomatoes and chiles.
FREE BOOK PROMO — Heartbeat Braves is FREE right now. If you haven't already read it or if you know a friend who might like it: now is the time.