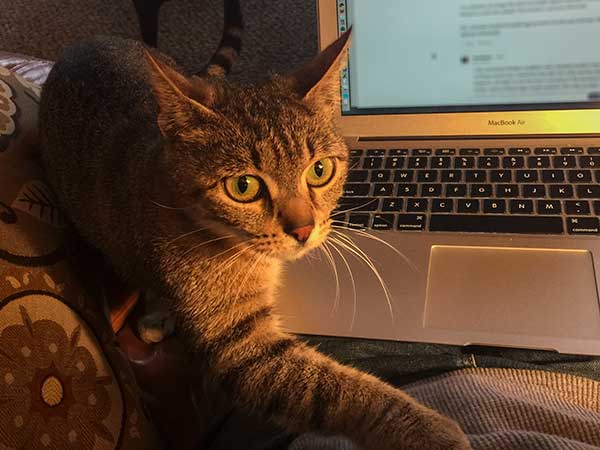 This is Gracie, one of the cats at Mom and Dad's house.
This is the plan right now:
Release Book #2 Ester's story the first week of September.
Some sort of promotion for Book #1 in August — probably a freebie. I will announce when I figure out the dates.
I'm finally writing the prequel story about when Arnie and Linda met in college. That will be a promo with the newsletter the minute I get it done.
I'm starting notes and outlines for Tommy's story, Book #3 and Linda and Arnie for Book #4. I wouldn't even venture a guess on release dates at this point. Let's get this one done before worrying about that.