Crooked Rock Urban Indian Center Series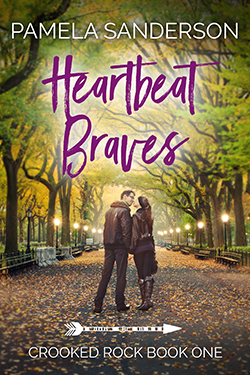 Book 1: Heartbeat Braves
There's never a dull moment at the Crooked Rock Urban Indian Center.
Rayanne Larson knows firsthand the struggles of native people. Working at Crooked Rock gives her the chance to do good work for Indians living in the city. She has high hopes for the Center's progress until its new leader hands her special project over to his underachieving–and distractingly sexy–nephew.
Henry Grant's life is going just fine. Though he knows rez life, he's always been an urban Indian. He has no interest in the Indian Center job his uncle pushes on him. That is, until he meets Rayanne. She's attractive and smart, and like no woman he has ever met.
Rayanne is determined to keep her distance but when the Center faces a crisis, the two of them are forced to work together and she can no longer ignore the sparks between them.
Kindle | Nook | Apple | Kobo | Paperback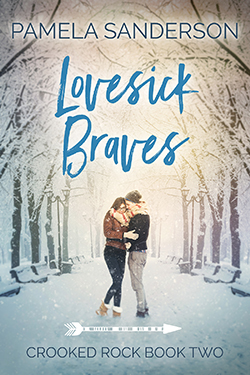 Book 2: Lovesick Braves
The future of the Crooked Rock Urban Indian Center remains uncertain.
Ester Parker has it under control. She's committed to her work with tribal people, she manages an untrustworthy roommate, and on the side she's developing the skills to go after a new love—filmmaking. If only she had the courage to approach her secret heartthrob.
Theo Dunn left rez life behind long ago. Now, he juggles jobs and sacrifices sleep, doing whatever it takes to finish college and make his family proud. When the irresistible Ester shows up at not one, but two, of his jobs, Theo finds himself frustratingly—and pleasantly—distracted. But the more he gets to know Ester and the crew at the urban Indian center, the less he sees a place for himself in that world.
Ester knows Theo is the one, but can she convince him that he needs her, too?
Kindle | Nook | Kobo | Apple | Paperback
Stand alone – Shelly Paige has never been one to take risks. Even less so since the loss of her husband. She's content to stay in the town she grew up in, surrounded by the safety of family. A lost dog leads her to a handsome young athlete and the possibility of new adventures. Can she put the past behind her and take a chance on love again?
Zach Carrey is a professional soccer player still finding his way in the high pressure sports world. Unfamiliar town. Tough coach. And he's had heartbreak of his own. The sweet and sexy widow is the calm presence he didn't know he needed. Can he convince her he's worth the risk?
Kindle | Paperback | Apple | Nook | Kobo
Free teaser prequel story (pdf): How Dewey Got Lost.
If you prefer a Kindle or epub file, send me a note with you're preferred format and I'll email it to you.